Criteria for ASSESSING CALL QUALITY IN CONTACT CENTER
Assessing call quality is indispensable when testing Call Center effectiveness. Most managers need to measure and track call quality over different periods of time. The following article will outline the call quality evaluation criteria that may be right for your business.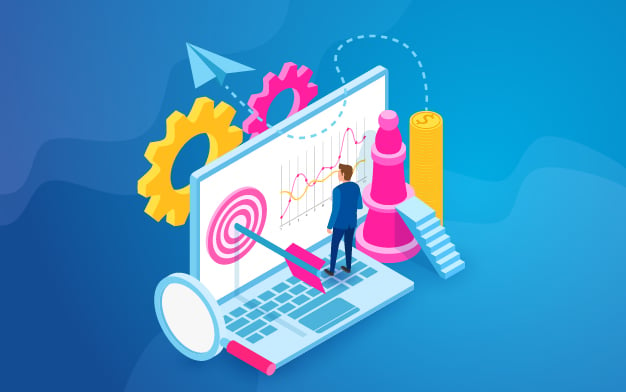 Why evaluate call quality?
Increase customer experience
When customer service is delivered seamlessly and customers receive prompt and helpful assistance from agents, their overall experience with the brand is increased. Ensuring call quality helps brands maintain a level of consistency across each touchpoint throughout the customer journey.
Increase customer retention
The cost of acquiring new customers is much higher than retaining existing customers. Call Center managers understand this fact and that is why it is necessary to ensure the quality of calls for customers to avoid them switching to a competitor's service.
Create a distinct competitive advantage
For businesses with a large volume of calls, customer response time is especially important because no customer wants to wait long when calling the switchboard. A "good Call Center software" with a smooth operation will support customers quickly and that is the biggest advantage that helps your customer service stand out from competitors with poor Call Center software. more effective.
Criteria for evaluating call quality of agents.
Not all businesses have the same criteria for evaluating call quality, depending on each business with different business types, it will have its own set of evaluation criteria, and below are the sets of criteria that can be used. Possible items you need for your business include:
For Inbound Calls
Inbound calls are understood as incoming calls that need to be handled by the agent. Inbound Call has its own evaluation criteria that can be mentioned as:
Service Level = [Number of calls answered within the threshold] / [Number of calls provided] x 100.
Service Level indicates how accessible the Call Center is to customers and the performance of service agents. Service Level provides a holistic view of customer experience and call center performance.
First contact resolution  = (problems resolved on the first call / total number of problems encountered by customers) x 100
Is an indicator showing the resolution from the business right from the first time a customer makes a call to the switchboard? Calculated as a percentage
If customers know that they can get a satisfactory answer without wasting much of their time, they will be more satisfied with your service. A service quality management study shows that:   For every 1% increase in FCR, there is a 1% improvement in CSAT (Customer Satisfaction Score).
Average Handling Time (AHT)
Average Handling Time = Talking duration + Waiting time + data processing time.
This criterion indicates the average amount of time it takes an agent to complete a customer interaction
AHT helps businesses classify agents according to their capabilities so that the process of interacting with customers will take place faster and more effectively.
Customer Satisfaction ( CSAT )
Customer Satisfaction = (Total Score / Number of Survey Respondents) X 10.
Measuring satisfaction is crucial in planning customer retention. On average, businesses will lose half of their customers every year without effective customer retention and identification strategies. Measuring customer satisfaction helps businesses have strategies to adjust customer support through agents in the best way.
Net Promoter Score (NPS )
Net Promoter Score =  % (Promoters) – % (Detractors)
Is a criterion to measure customer satisfaction and how willing customers are to continue using products/services and recommending them to people around them.
The main purpose of using this criterion is to find a correlation between what customers respond to the survey and the actual growth of the business afterward.
For Outbound Calls
Outbound Calls are outbound calls made by sales agents/representatives to make sales, follow up on customers' situations during – after purchase, renew service packages or update new information from the brand. products such as new product introductions, promotions, special offers. To evaluate the quality of Outbound Call calls, businesses need to pay attention to the following indicators:
Call Abandonment Rate = (( Number of calls provided – number of calls on hold for 5s )/ Number of calls provided ) x 100
An abandoned call is when the caller hangs up before being able to meet face-to-face and initiate dialogue with the agent. Monitor this abandonment rate by dividing the number of ignored interactions by the total number of interactions exported from customers.
A high dropout rate could mean agents need to reduce their average response rate, or it could signal that the business needs to better predict agent busy times. This metric may even reflect that your IVR instructions are too confusing, causing customers to give up before reaching the agent.
If your Call abandonment rate is still low, between 2 and 5%, you can still be assured of the quality of your Outbound calls.
Average time on hold
Average time on hold = (total initial wait time of all incoming calls) / (interaction time processed)
Average time on hold – Waiting time can be an important point for your customers. No one likes to sit on the phone with no one picking up or some preloaded music for an hour (or more). Timeouts can make or break your customer experience. In fact, 60% of customers from a survey found that even a one-minute wait is too long. In a recent survey, two-thirds of people said they were only willing to wait for two minutes or less.
Note when scoring call quality.
The traditional method of evaluating call quality is becoming increasingly obsolete due to increasing quality requirements, increasing customer interaction needs, and becoming more omnichannel, so QA and measurement tools Automated measurement will become the future for modern Contact Center call quality measurement.
Enterprises can automate the entire quality management process, from assessment to assigning training to agents, boosting Inbound & Outbound performance significantly with automated call center software applying artificial intelligence. create. The solution automatically evaluates 100% of recorded calls, providing much more consistency and insight than random sampling. Businesses can conduct call analysis automatically and focus efforts and costs on training soft skills and ensuring agents comply with established customer care policies.